Pre-order Andreas Söderström – Musiken från Sveriges Radios dramatisering av Bröderna Lejonhjärta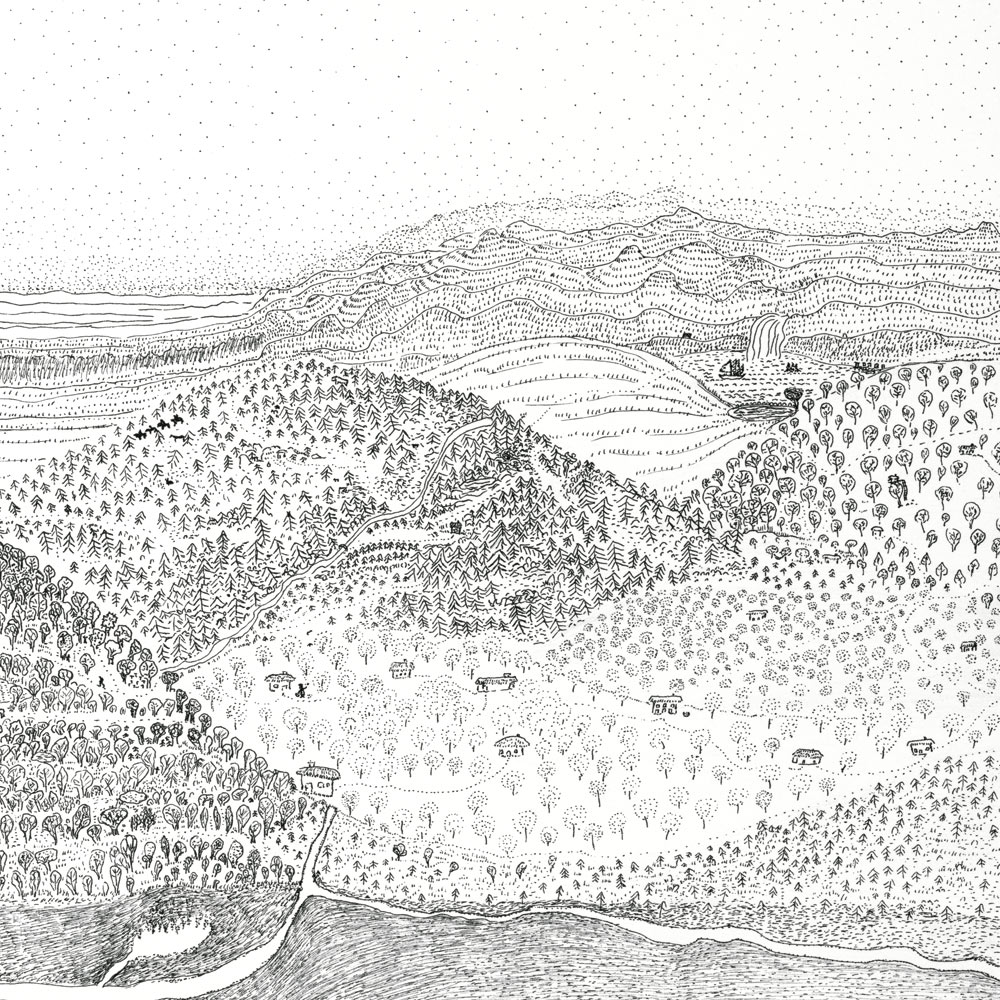 FFLP36 // ANDREAS SÖDERSTRÖM – MUSIKEN FRÅN SVERIGES RADIOS DRAMATISERING AV BRÖDERNA LEJONHJÄRTA
Pre-orders are now live for this beauty of an album. Get yours before they run out!
Cherry blossom falling from the sky. Comforting and warm compositions bringing hope that death is not the end.

Cover by Amanda de Frumerie
Mastering by Henrik von Euler
Release date: 2020-12-03
Format: LP, Digital
Cat no: FFLP36
Recorded and mixed in Årsta by Andreas Söderström
Andreas Söderström: Ruan, daxophone, piano, horn, keyboards, drums and voice.
Josefin Runsteen: Violin and viola.
Leo Svensson Sander: Cello and violin.
Johan Berthling: Double-bass
Tomas Hallonsten: Piano
Anja Bigrell: Voice
---
Tracklist:
//01 Bröderna Lejonhjärta Tema
//02 Vaken på natten
//03 Körbärsblommorna yrde som snö
//04 När du gått, kommer du tillbaka då?
//05 Stigarna
//06 Låt dom inte se oss
//07 Vargarna
//08 Stranden
//09 Elden
//10 Striden
//11 Väntar tillsammans
//12 Då var jag inte längre rädd
---
Bio:
The drama production has won a number of awards internationally, and is directed by Eva Staaf, with whom Andreas has worked in several contexts. The music is released and licensed in collaboration with Astrid Lindgren AB.
When Andreas was commissioned to compose the music, he had just finished building a daxophone (an instrument invented by the German improvisational guitarist Hans Reichel). The lamenting murmur of the instrument quickly became a central component in the portrayal of the evil tyrant Tengil, and also expressed the presence of the dragon Katla.
Amanda de Frumerie has illustrated the bustling tranquil landscape that makes up the album cover.
This is Andreas Söderström's second full-length album on Flora & Fauna. "Om solen väl går upp" was released in 2016. He also was a part of Sjöarna and released an album together with Rickard Jäverling called Adelsö.
---
Other releases: