Daniel Savio – Zodiaken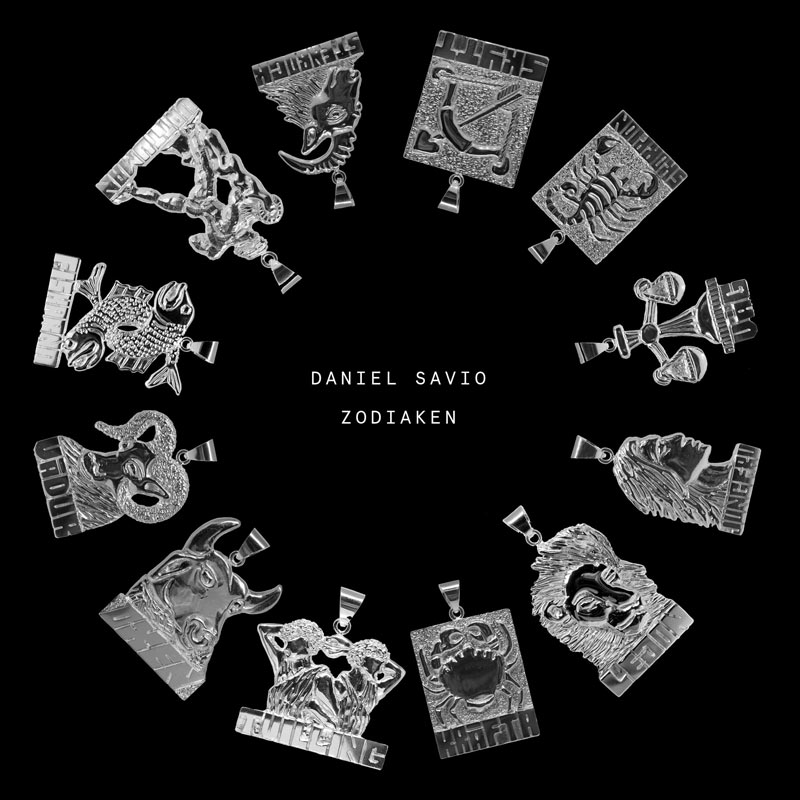 FFLP30 // DANIEL SAVIO – ZODIAKEN
Effortless excursions through spaced-out rhythms, warm digital dub, and light-as-a-feather ambient pieces.

Cover by David Monsen, jewelry by Göran Kling
Mastering by Henrik von Euler.
Release date: 2019-05-09
Format: Limited edition LP with screen printed scented cover
12 electronic tracks inspired by the signs of the zodiak. Each track accompanied by its own signature scent by Muro Scents and an exclusive piece of jewelry by Göran Kling.


---
Tracklist:
//1. Väduren
//2. Oxen
//3. Tvillingarna
//4. Kräftan
//5. Lejonet
//6. Jungfrun
//7. Vågen
//8. Skorpionen
//9. Skytten
//10. Stenbocken
//11. Vattumannen
//12. Fiskarna

---
Media:
---
Bio:
Daniel Savio is one of the most prominent voices of the Swedish electronic music scene. He has been releasing unrelenting electronic masterpieces since 2003 and has continued to evolve his sound throughout the years. He made his debut on Flora & Fauna as part of Hundarna från Söder.
With Zodiaken he decided to do something special by adding both scent and art to the release in a collaboration with renowned jewelry maker Göran Kling and class act perfumer Muro Scents. Each piece of art and each scent has been tailor-made to fit a track on the album. The pieces of jewelry are depicted on the album cover and each album cover will also be slightly infused with one of the twelve signature scents. Which scent it is will be shown on the specific cover.
---
Other releases:
Daniel Savio – Plejjern från Plejaderna
Links: