Daniel Savio – Phase II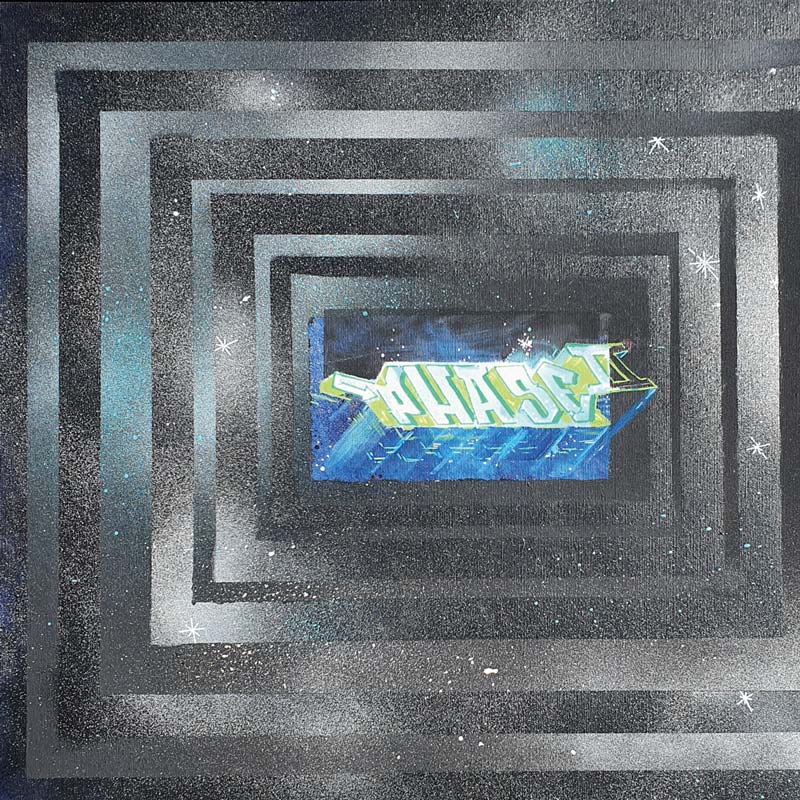 FFLP45 // DANIEL SAVIO – PHASE II
"You wondered how come the album was late/
I was giving you time to get the last one straight" – Rakim, "The R"
Cover: Daniel Savio
Mastering: Tomas Bodén
Release date: 2022-11-10
Format: Digital and 12″ vinyl
Just as Hip Hop was a love letter to drum machine rap, spraycan art and rocking, Phase II is a homage to and continuation of an era when hip hop was laser sharp business. The name is a giveaway and double entendre; more of the same albeit on a higher level, and a nod to that aerosol hero Phase 2 a.k.a. Michael Lawrence Marrow (1955 – 2019, RIP). And from beginning to end the tracks evoke angles, layers, arrows, tags, flows and rhythm.
It's like a black book instruction for writers in a form of a soundtrack for pieces soon to be made, and on every other tune Savio steers straight for the dancefloor and taking no prisoners on the way there – this is as heavy as if some pristine Jonzun Crew or Maggotron beats had been bottled up for decades, aged like wine and let out the bottle like a genie. This one will go straight to the heart of true school hip hop heads, this is for the beat freaks, b-boys and fly girls. Catch it while you can!
/Nathan "Nasty Nate" Hamelberg, hip hop custodian.
Pre-order your copy of Phase II via the link below!

---
Tracklist:
//1. Back to Burn
//2. Chrome Angels
//3. Phase II
//4. Snow Ways
//5. Radiotron
//6. Sky's the Limit
7//. Aerosol Art
8//. Razor
9//. Ghetto Bird
---
Media:
Bio:
Daniel Savio messes around with the fabric of time and space. Even though he's been active on the sampladelic disco scene, the electro circuit and hip hop arena for decades the releases from the last couple of years have been ridiculously focused; all meat no fillah as Fat Boys put it. Savio's latest concoction of assorted electro bangers Phase II is no sophomore effort like Eric B. & Rakim's Follow The Leader, but it is a follow up to where he left heads drooling with Hip Hop and as such should rate amongst the most hotly anticipated electro efforts outta Scandinavia.
---
Other releases: