Andreas Söderström – Om solen väl går upp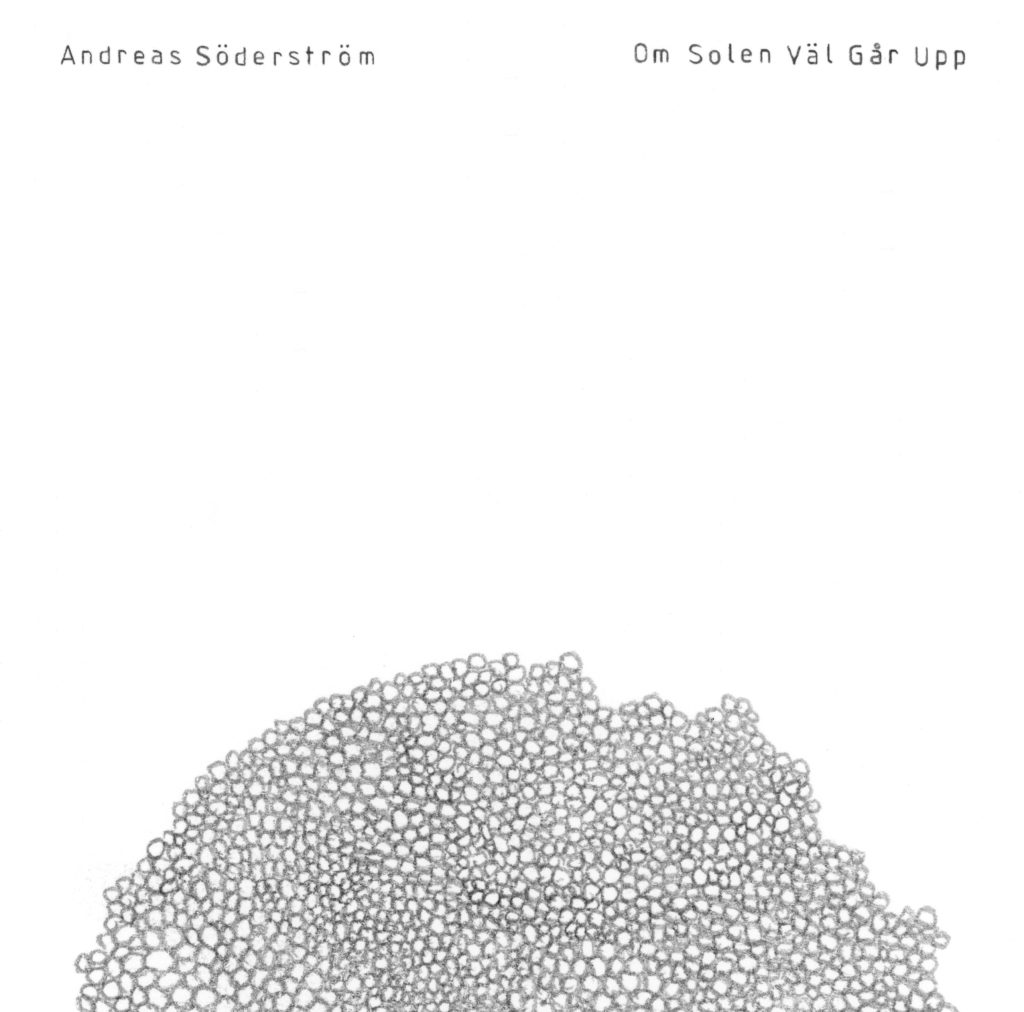 FFLP18 // ANDREAS SÖDERSTRÖM – OM SOLEN VÄL GÅR UPP

This is music for leaving this world. If the Sun Rises.

Cover by Andreas Söderström. Mastered by Henrik von Euler
Release date: 2016-03-02
Format: LP & Digital
2 minimalistic pieces by one of the true masters of instrumental music in Sweden. Acoustic guitar, marimba, horns and Solina String-ensemble, all recorded in Årsta.
---
Tracklist:
//1. ENA SIDAN
//2. ANDRA SIDAN

---
Media:
"Men även i denna genre finns såklart nyanser. I ena änden av spektrat finner vi minimala, konturlösa mästerverk som Brian Enos Thursday Afternoon och William Basinkskis Watermusic, medan Andreas Söderströms sjätte album Om Solen Väl Går Upp återfinns i den andra änden. Med plockande gitarr, nätta slagverk och mjukt blås skapar han ett album lika långsamt och majestätiskt som en soluppgång. Precis som titeln lovar." Gaffa Sweden
"Söderström har en stark förmåga att fånga lyssnarnas uppmärksamhet med små fingervisningar och förändringar." Lira
---
Other releases:
Andreas Söderström & Rickard Jäverling – Adelsö
---
Links:
---
Bio:
This is the second solo album from Andreas Söderström as Andreas Söderström (before this he released 4 albums as ASS). Apart from making solo albums Andreas also has had a great career as a musician playing alongside artists such as Goran Kajfes, El Perro Del Mar, Victoria Bergsman, Toni Holgersson and Little Children. He also makes music for TV and film and has scored the Swedish drama series 30 grader i februari and the movie Hotell together with Johan Berthling. He is currently working on the soundtrack for a radio dramatization of Astrid Lindgren's Bröderna Lejonhjärta.