Henrik von Euler – Små vågor 5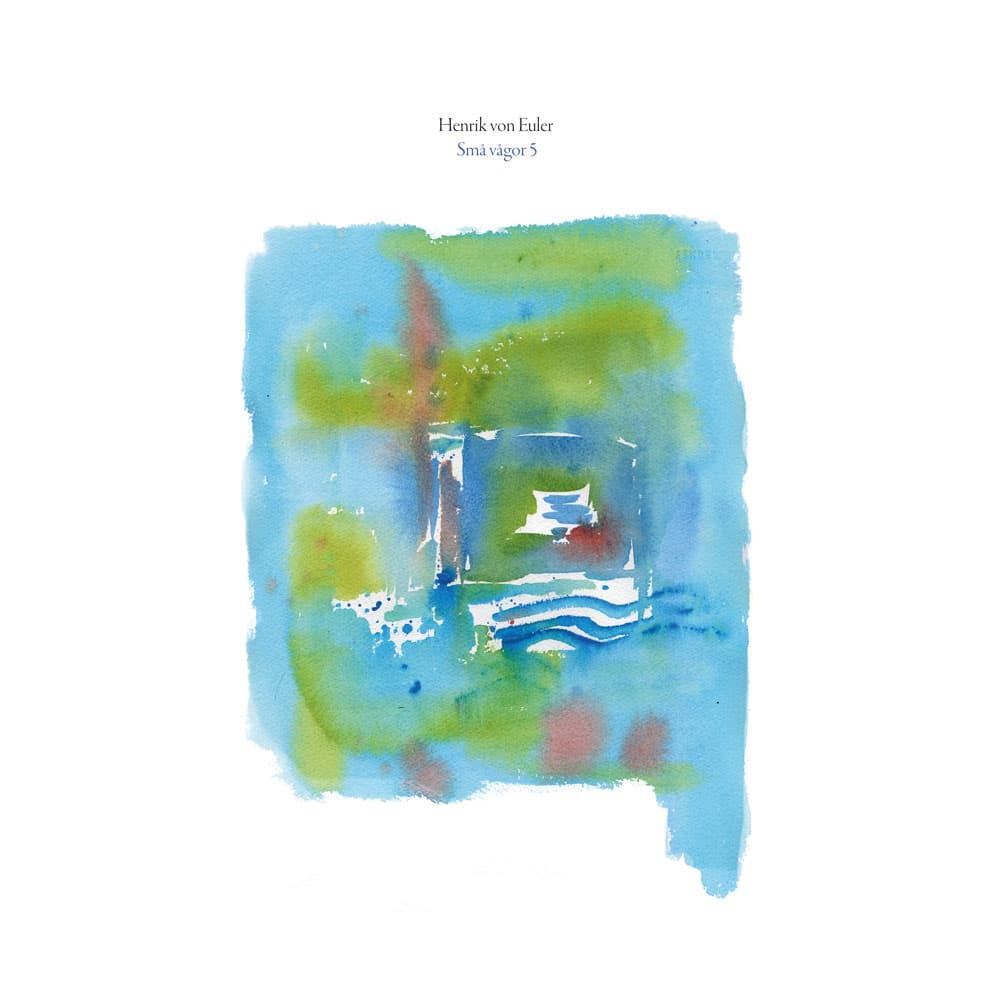 FFLP43 // HENRIK VON EULER – SMÅ VÅGOR 5
Minimalist ambient piano music, shorthanded wind instruments and electronics. Orchestrated absence of darkness.
Cover: Henry Denander
Mastering: Tomas Bodén
Release date: 2022-05-05
Format: Digital and 12″ vinyl
This is the fifth album in the Små vågor series. Compositions inspired by the every day life at our local pub Restaurang Hjälmaren.
Aina Myrstener Cello plays cello on Masa beş, Simon von Euler plays Juno-6 on Smygen, Tove von Euler plays additional piano on Kinan and Rut von Euler is sound engineer on Masa beş. Other instruments played by Henrik von Euler include piano, Mellotron, clarinet and accordion.
"Stor mellan is the only reasonable order at Restaurang Hjälmaren in Årsta. Everything else has become too expensive. I think they're keeping the price down on it just so we can stay. We usually sit in Smygen or at table five. Table five is called Masa beş which phonetically translates to loads of beers in Swedish (Massa bärs).
We who sit there are Rickard, Osten, Pelle, Tove, Linda, Anna, Martina, Anders, Conny, Hult, Kajsa, Lisa, Uhrlander, Hygglo, Sampan, Caroline, Boxarn and Bubben. Bengtssons used to sit there but they have moved to the city."
---
Små vågor 5 – tracklist:
//1. Stor mellan
//2. Galopp
//3. Smygen
//4. Balans
//5. Masa beş
//6. Sirius
//7. Greken
//8. Kinan
//9. Voltstart
---
Video
---
Reviews
De enkla och vackra melodierna, spelade på piano, emellanåt förstärkta med mellotron, cello och dragspel, känns mer som de böljande samtal man tänker sig utspelas i sällskapet vid bord fem.

Tobias Magnusson, HYMN.se, 7/10
---
Photo