Sir Eric Beyond and the Avant-garde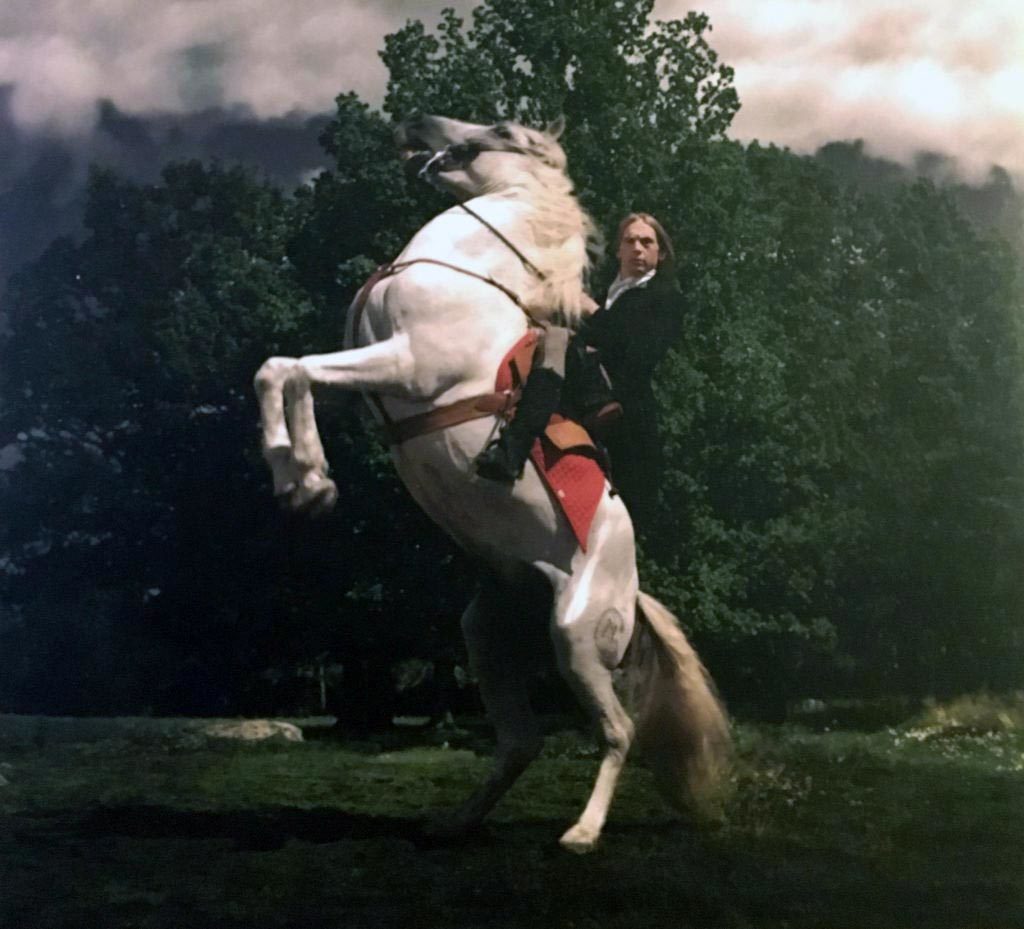 FFCD19 // SIR ERIC BEYOND AND THE AVANT-GARDE
With nobility and grace comes great responsibilities.
Cover by Jakob Krajcik. Produced by Sir Eric Beyond and the Avant-garde and Henrik von Euler.
Release date: 2006-03-12
Format: CD
The Avant-garde are Sara Wilson (bass) and Niklas Korsell (drums). Sir Eric (Erik Aalto) had to learn to make the horse prance for the cover. During the photo shoot for the album the horse fell over at one time, almost crushing his rider. No animals were harmed during the shoot. Erik Aalto has also released music as Eric Beyond, Sir Eric Beyond and Sir Eric Beyond is dead.
---
Tracklist:
//1. Born by the bible
//2. Democracy
//3. If this is the way
//4. One of those days
//5. Five thousand years
//6. I don't follow
//7. Sea bisquit
//8. Freedom's got no consequences
//9. Shadows
//10. Wonderful world
//11. If this is the way (Reprise)
//12. Keep your head down
---
Links: