Liljor – Skymningsstund (Sånger av Pentti Viherluoto)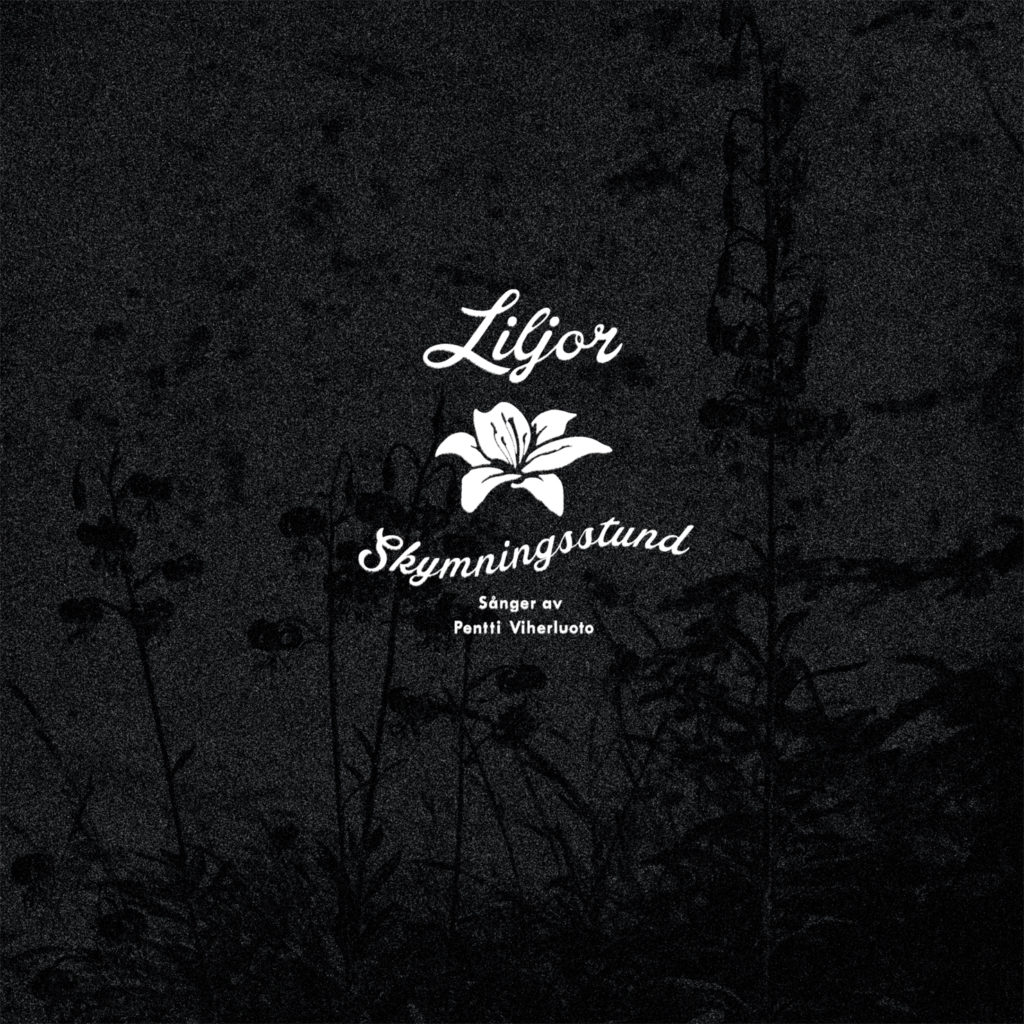 FFLP22 // LILJOR – SKYMNINGSSTUND (SÅNGER AV PENTTI VIHERLUOTO)
Finnish ballads of broken hearts and sudden death.

Cover by Frans Carlqvist. Mastered by Håkan Åkesson
Release date: 2016-11-11
Format: LP
Original compositions by Finnish song-writer and composer Pentti Viherluoto. Translated to Swedish by Pelle Lindroth and Ture Wahlroos. Liljor are Billie Lindahl, Pelle Lindroth, Rickard Jäverling and Henrik von Euler.
---
Tracklist:
//1. FÅFÄNG LÄNGTAN
//2. GRÄNDENS SKYMNING
//3. HÖSTLÖVEN GLÖDA
//4. SKYMNINGSSTUND
//5. NATTENS FÅGLAR
//6. SÅNG TILL EN MÖRK FLICKA
//7. SORGSEN VIND
//8. SKUGGOR I MÅNLJUS

---
Media:
---
Bio:
"Pentti Viherluoto (9.3.1915 – 18.11.2004) är en av de mest framstående figurerna i den finska populärmusikhistorien. Hans karriär inleddes redan på 1930-talet då han som 16-åring spelade tenor-banjo och gitarr för olika dansorkestrar i Turku. Samtidigt som detta arbetade han som kompositör och det var under denna period han skrev en stor del av sina hitlåtar. Pentti samarbetade oftast med sin bror Aimo Viherluoto som skrev sångtexterna till kompositionerna under pseudonymen Harry Etelä. Även om han ofta framförde sin egen musik blev många av hans verk insjungna av några av den tidens största artister: Punaiset Lehdet (Höstlöven glöda) av Olavi Virta; Puhelinlangat Laulaa av Katri Helena; Kaukainen Ystävä av Reijo Taipale
2015 var det 100-årsjubileum för Pentti – min morfar. Då fick jag en idé om att finna artister som kunde spela in nya moderna versioner av hans musik. Medan jag gick genom familjearkivet för att hitta det mest passande materialet, kom jag ihåg en intressant detalj: i Pentti´s publicerade musikknoter var texten ofta översatt till svenska, även om sångerna nästan aldrig spelades in på något annat språk än finska (den enda jag vet är Vår Lilla Stig av M.A. Numminen). Då tog jag kontakt med min gamla vän Henrik Von Euler från Stockholm.
Sångerna som jag valt för detta projekt har kanske de mörkaste melodier och texter som Viherluoto-bröderna har skrivit tillsammans. Det finns också ett par sånger som släpps för första gången på den här skivan. Henriks orkester Liljor har fångat den mystiska atmosfären som passar perfekt för att beskriva skymningstunden i Ruissalo, ön strax utanför Turku där de två bröderna bodde och jobbade varje sommar. I en stuga vid slutet av en liten stig.
Texterna (undantaget Nattens fåglar och Skuggor i månljus) har översatts från finska till svenska av skådespelaren Thure Wahlroos (24.10.1894 – 21.2.1978) som hade en lång karriär på Åbos Svenska Teater."
29.8.2016 i Helsinki
Tatu Metsätähti
Links: