Hundarna från Söder – Troika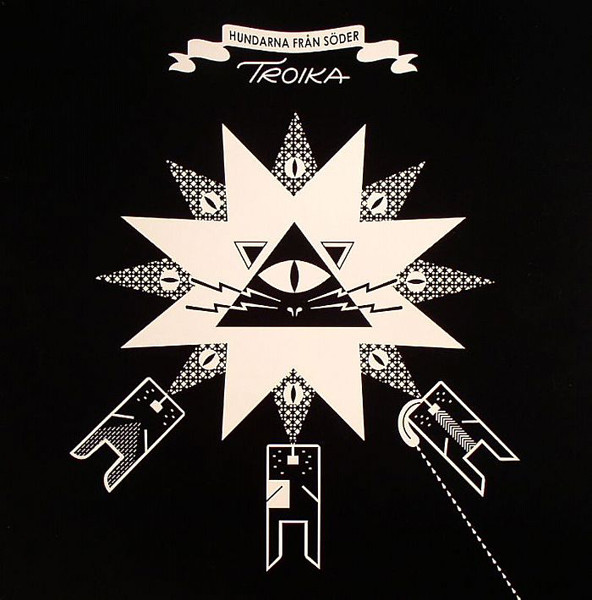 FFLP01 // HUNDARNA FRÅN SÖDER – TROIKA
Gritty, deep and paranoid. The illuminati of Swedish electronic music.
Cover by Frans Carlqvist. Mastered by Andreas Tilliander.
Release date: 2005-06-08
Format: 2LP, CD
Nominated to a Swedish grammy for best Dance. The last full-length album from Hundarna från Söder. All three members (Daniel Savio, Tor Löwkrantz and Aksel Friberg) continued to make music on their own.
---
Tracklist:
//1. OPTIMISMUS
//2. BURNING BUSH
//3. NÖRF AKSIPORT
//4. MOUNTAIN OF TABOR
//5. NEMO
//6. STAY
//7. WEB OF LIES
//8. HOLDING HANDS
//9. MÖRKA NATT
//10. FENIX
//11. OPUS DEI

---
Links: