Små Vågor – 3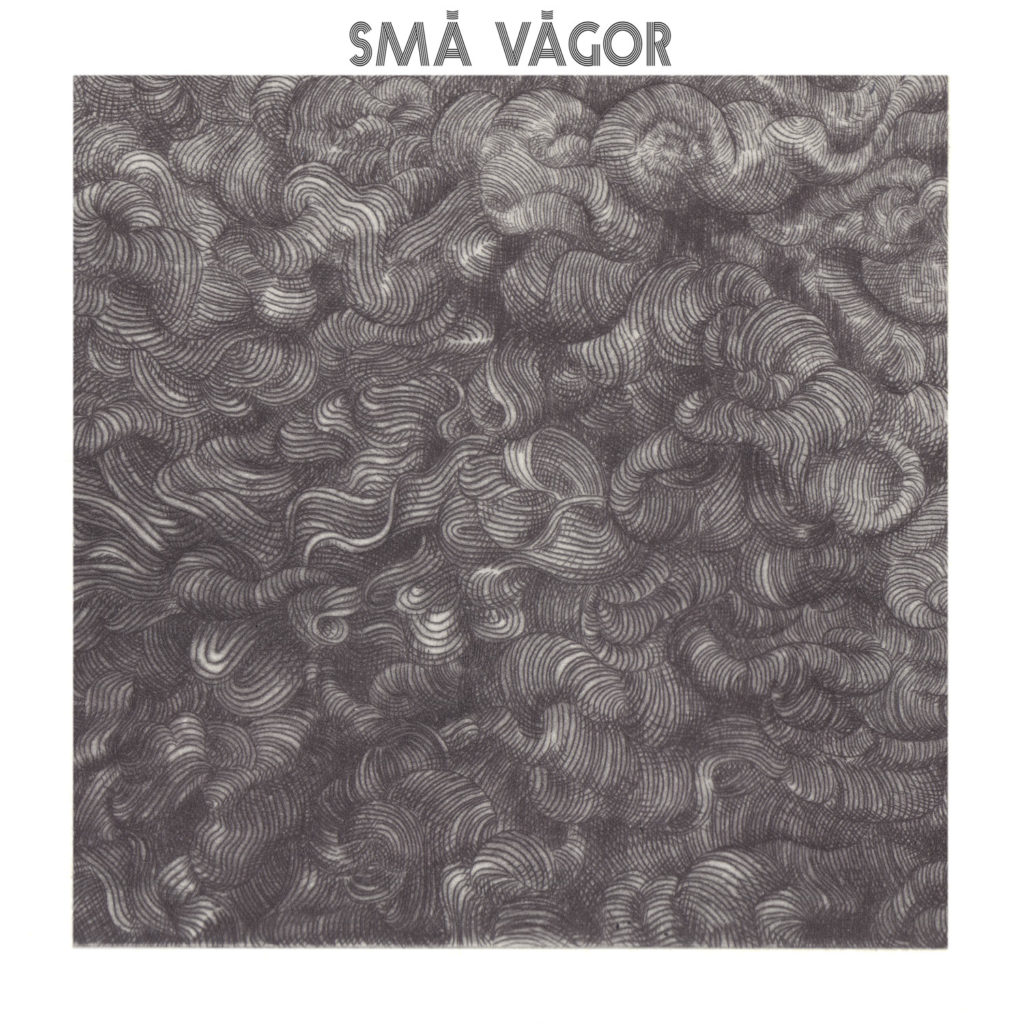 FFLP25 // SMÅ VÅGOR – 3
This is electronic ambient music made in the crack between light and dark.

All songs are written and produced by Henrik von Euler.
Front cover illustration by Marcus Ivarsson and mastered by Max-Måns Wikman.
Release date: 2017-09-22
Format: LP, Cassette
This album is out on vinyl and digital via Flora & Fauna and on cassette via our friends at Zeon Light kassett. Små Vågor is, as the name implies, Henrik von Euler's third album under the Små Vågor moniker. Små Vågor 1 & 2 are sold out but can be listened to digitally.


---
Tracklist:
//A1. MÖRK VÅG
//A2. DIFFRAKTION
//A3. KOSMOLOGISK KONSTANT
//A4. INTERFERENS
//B1. EXPANSIVT TILLSTÅND
//B2. GRAVITATIONELLT KLUSTER
//B3. CENSURFÖRMODAN
//B4. BORTOM HÄNDELSEHORISONTEN

---
Media:
"Henrik Von Eulers namn kan likställas vid en kvalitetsstämpel. Hans musik håller ständigt internationell klass och Upplandssonen – inflyttad till Stockholm – verkar i samma tradition som Manuel Göttsching, Michael Rother och Brian Eno. Artister som skapat mästerverk genom att utforska den elektroniska musikens möjligheter. Och i likhet med Von Euler har dessa förgrundsgestalter en förkärlek till synthen." Gaffa Sverige
"Olycksbådande och krypande, svepande och gnagande. Små Vågors "Diffraktion" griper tag och drar lyssnaren framåt i ett fantastiskt och bisarrt ljudlandskap." Samir Yosufi, Sveriges radio P3
---
Links:
---
Bio:
This is the third album from Henrik von Euler's Små Vågor imprint and the first one released on both vinyl, cassette and digital. Vinyl and digital on Flora & Fauna and cassette on Zeon Light. It consists of hardware based, cinematic ambient electronic music, delivered with small means on a small scale.
Henrik von Euler runs the label Flora & Fauna and has been a part of the Swedish electronic scene for over fifteen years with numerous releases on labels all over the world. Most recently he finished an album trilogy with Dödens Dal and released an album with slow Finnish love songs together with the group Liljor. Apart from that he has also done remixes for artists such as This is Head, Jonathan Johansson, Aina Myrstener Cello and Mackaper.
The music of Små Vågor doesn't intend to take any space. The first album came out without any press or big announcement and the second more or less the same. Like hidden secrets waiting to be discovered, in small waves.