The Chrysler – Failures and Sparks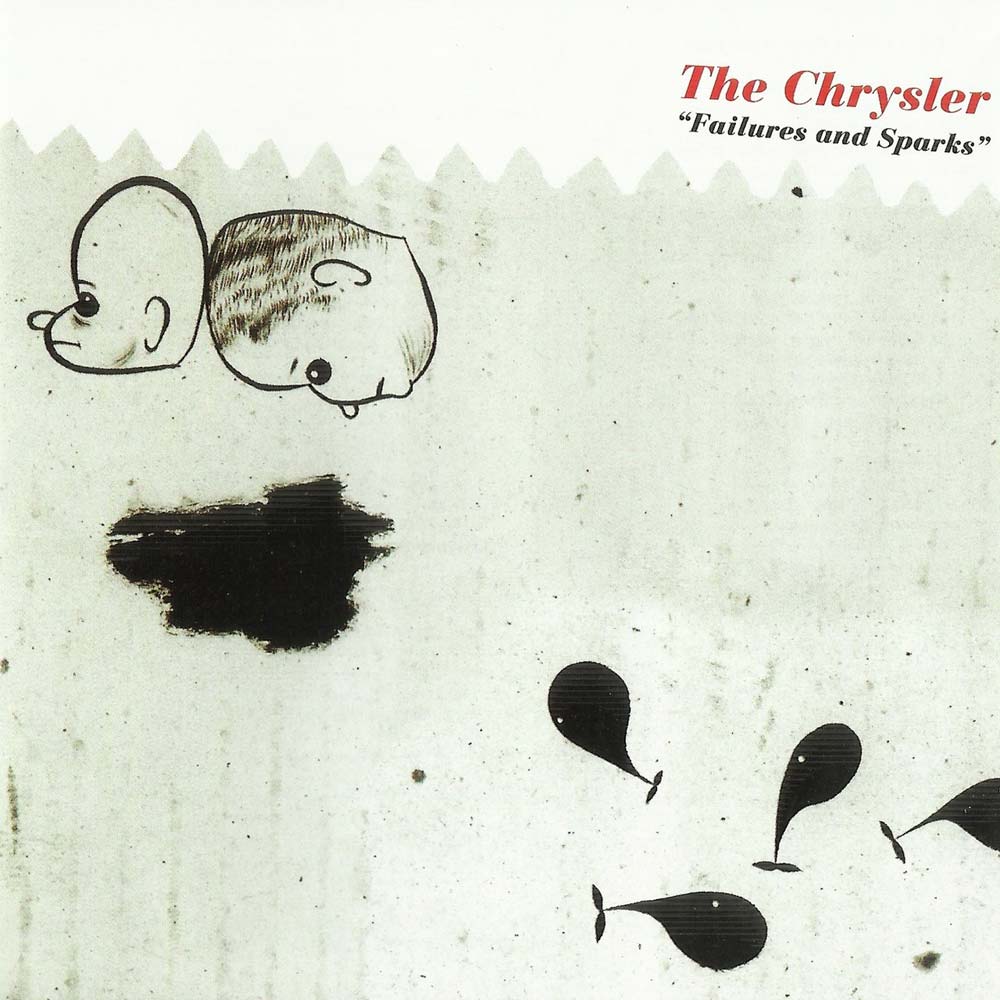 FFCD06 // THE CHRYSLER – FAILURES AND SPARKS
Debut album from The Chrysler. Filled with lo-fi americana, light-as-a-feather melodies and broken dreams.
All songs by Pelle Lindroth and Anders E. Rudström. Produced by Henrik von Euler
Mastered by Magnus Henriksson, Cover by Adam Bergholm and Frans Carlqvist
Release date: 2003-10-20
Format: CD
Recorded on a Otari 8 channel tape recorder in Flora & Fauna studios at Maria Skolgata in Stockholm. The drums were recorded under the stairwell of the building which led to the police being called to the studio. Luckily all tracks were laid down before the officers arrived.
This album was later released by US label Galaxy Gramophone in 2005. That version featured 5 bonus tracks that was recorded in the bedroom of Henrik von Euler in Luthagen, Uppsala in 2002. On the demo it was Olle Nilsson on drums.
---
Tracklist:
//1. WHAT I MUST KEEP WITH MINE
//2. HOLY HOLY HOLY
//3. WHEN SARAH CAME TO TOWN
//4. THIS IS MIDNIGHT
//5. ALONG THE FREEFALL
//6. RING OF A BELL
//7. WOUNDED NIGHT
//8. DAMN STRAIGHT EVIL
//9. REVOLUTION #1
//10. YOURS SINCERELY

Bio:
The Chrysler on Failures and Sparks consisted of Pelle Lindroth, Anders E. Rudström, Herman Arfwedsson, Martin Sörbom and Saemundir Grettisson. Producer Henrik von Euler joined the band on the upcoming albums. The band was formed during Moder Jords Massiva's trip to Uruguay and were originally supposed to be called The Soviet Union.
---
Other releases:
The Chrysler – Cold War Classic
The Chrysler – The Benelux Years
The Chrysler – Hands across the sea
Links: